Ioannis Fragkoulas

Ioannis Fragkoulas was born in Skiathos on the 31st of
October 1906 and was a theologian and a professor. In 1971,
the Ecumenical Patriarchate named him "Lead Teacher of
the Gospel". He was also honored by the Municipality of
Skiathos with the Medal of the City. He was a very productive
writer and he greatly focused on the history and the spiritual
life of Skiathos. That's why he collected 45 of his published
and nonpublished essays in four volumes under the name
"Skiathitika" (Of Skiathos) which in 1987 received the Prize
of the Academy of Athens. He also collaborated with the
Encyclopaedia "Ydria".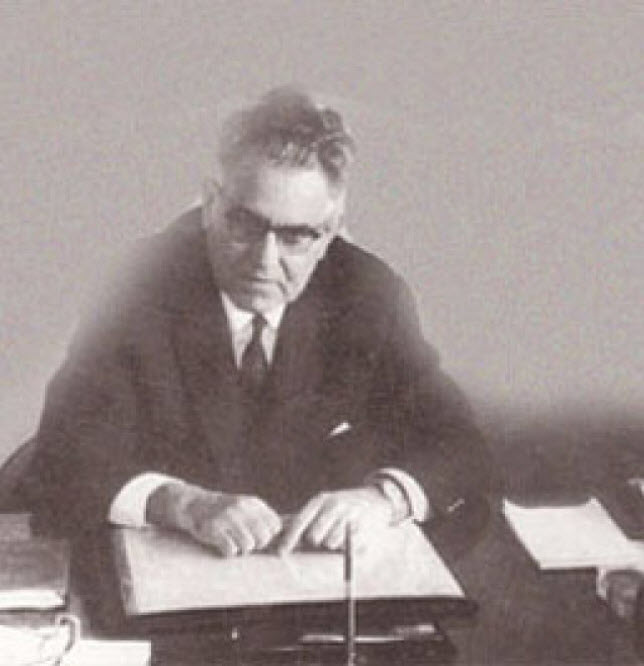 Even though he was mainly a historian drawing on historical sources - written monuments and archaeological data -, his work run parallel to the work of Rigas, a folklorist who was recording the living tradition of Skiathos. Two of the stories of Papadiamantis mention two of his relatives. According to N.D. Triantafyllopoulos, one of the most prominent Greek philologists, editors and translators, Ioannis Fragkoulas is considered the third spiritual progeny of Skiathos, after Papadiamantis and Moraitidis.
Especially with his book "Alexandros Moraitidis" he accomplished the same feat as G. Katsibalis did with Papadiamantis. Today, after all these years, this book is still the cornerstone of the Moraitidis' studies.