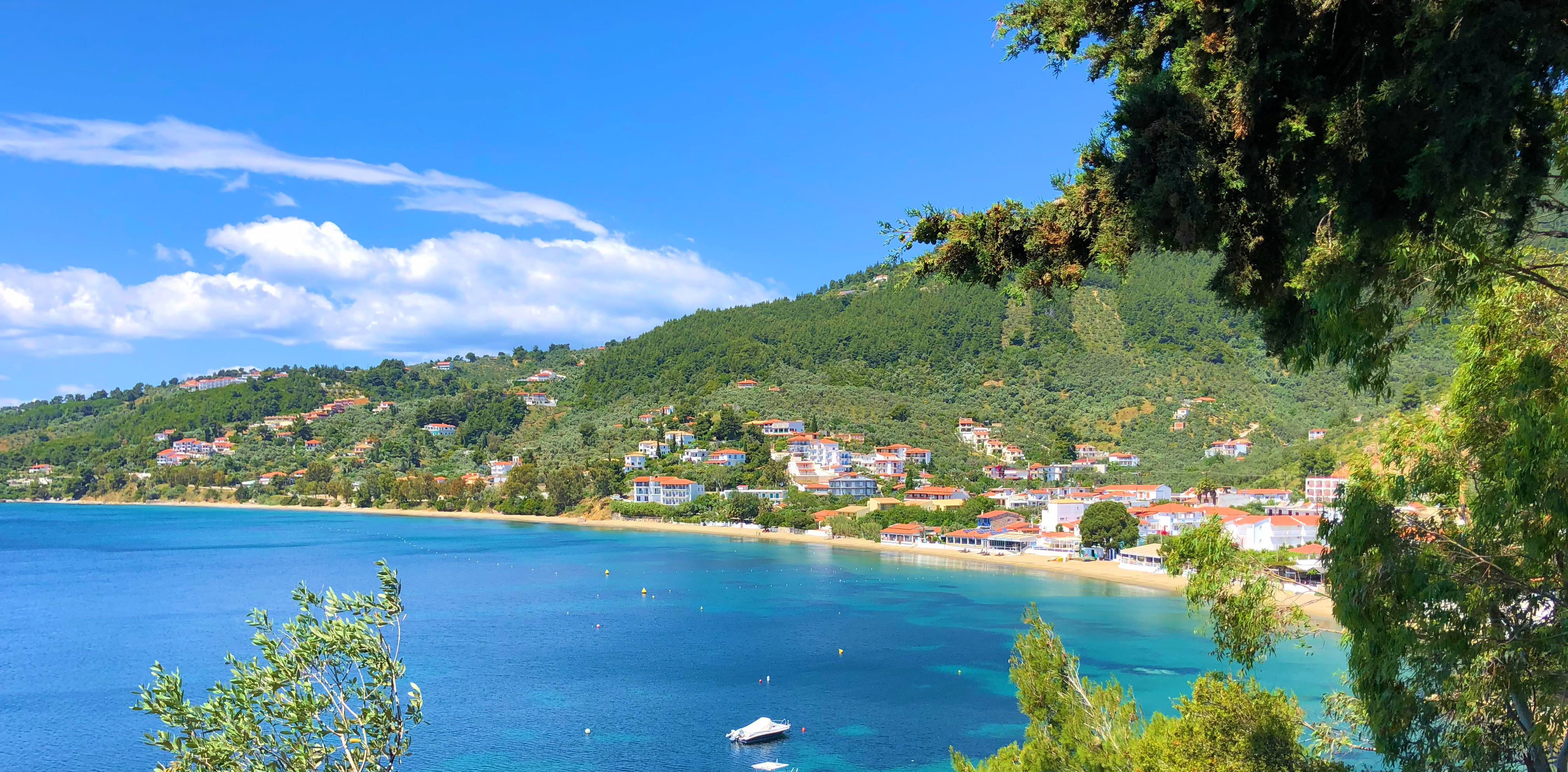 Megali Ammos
A busy and fully organised beach with easy access and a Blue
Flag. It's only one kilometre off the town, on the road to
Koukounaries and it can be reached on foot, car or bus. Its
name (Large Sand) comes from the great length of the softsand
beach. It's suitable for kids, offers all kinds of water
sports and many choices in accommodation. Because of its
distance to the town, it's one of the most popular beaches of
Skiathos for both locals and visitors.