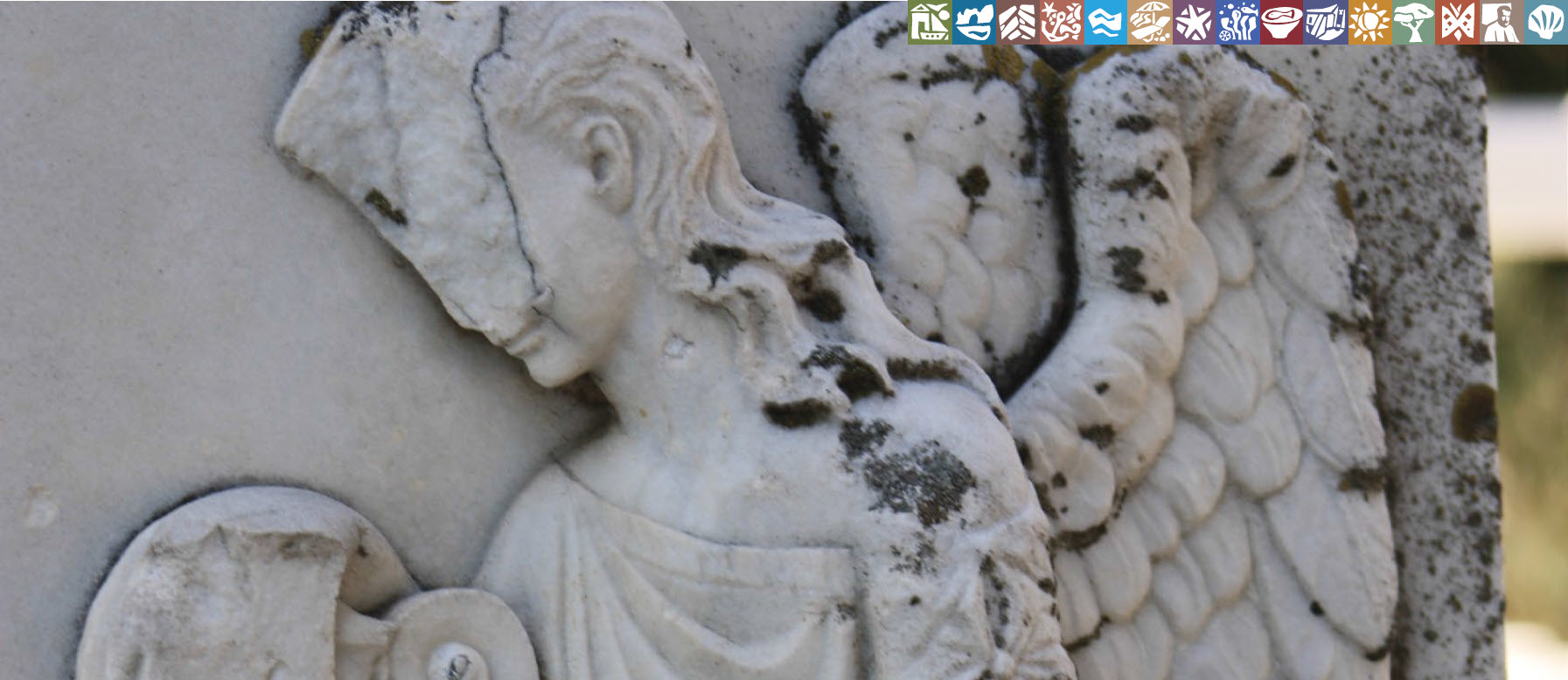 Cultural Routes of the Council of Europe - European Cemeteries Route
The European Cemeteries Route consists of 63 cemeteries across 50 European countries and aims to promote cultural heritage. The project was established by the Association of Significant Cemeteries of Europe (ASCE) which raises citizen and visitor awareness of the important heritage reflected by the cemeteries.
The European Cemeteries Route allows visitors to literally
walk among local history, discovering the cultural heritage of
a place's cemeteries through works of art, sculptures, gravures
even their spatial planning. Besides, cemeteries are also a
part of our intangible cultural heritage as our anthropological
reality, forming a framework for the mores and practices on
the face of death. It is worth noting that the recognition of
a cemetery as a Significant Cemetery of Europe comes with
multiple benefits, as it showcases its special characteristics as
a monument of cultural heritage.

The Municipality of Skiathos is among the 15 Municipalities of
Greece to collaborate with the Ministry of Culture and Sports
in the project "Cultural Routes" of the Council of Europe,
taking part in the European Cemeteries Route. Furthermore,
the annual meeting of the ASCE for 2017 took place in
Skiathos.