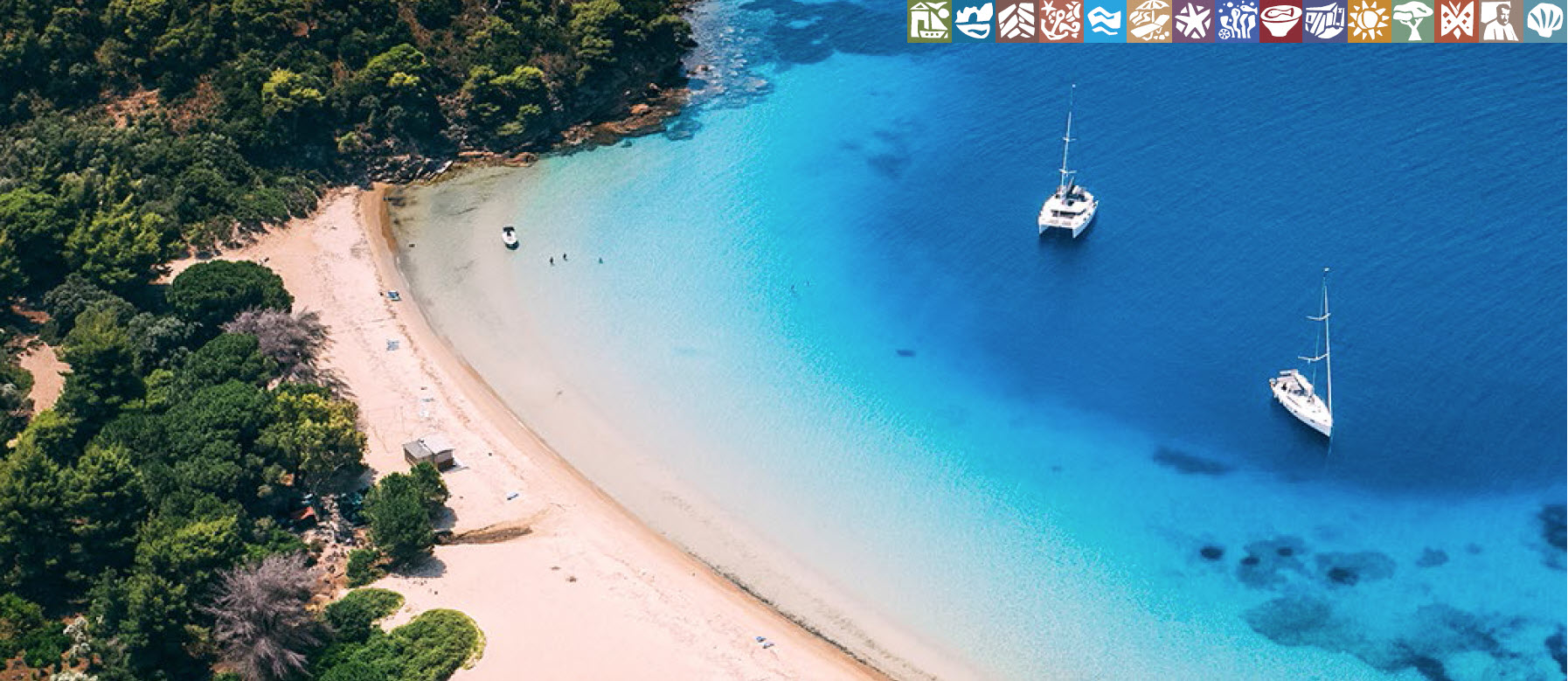 Sailing
A trip with a sailboat is a unique vacation experience and a perfect way to get to know beautiful beaches and unapproachable, secluded coves but also to enjoy moments of utter relaxation.
Let's Sail!

Skiathos is the ideal destination for holidays on a boat. With
Skiathos as your base, you 'll rent the vessel of your choosing
and you'll have a wide range of choices for all Sporades
islands. With daily breaks or weekly holidays, you can visit
Skopelos, Alonissos, Skyros but also about 20 rocky islets or
small spectacular islands like Arkos, Peristera and Tsougrias.

You'll enjoy the natural beauty where the verdant landscaped
filled with rare biodiversity almost touches the translucent
and crystal-clear waters. You 'll see dolphins, enjoy dipping
in the Blue Cave and, if you're lucky, even spot Caretta
caretta (loggerhead endangered sea turtles) in Skopelos,
their birthplace and also Monachus monachus (endangered
Mediterranean monk seals) in their birthplace, the charming
islet Planitis on the north of Alonissos. Besides, Alonissos and
east Skopelos are part of the National Marine Park.