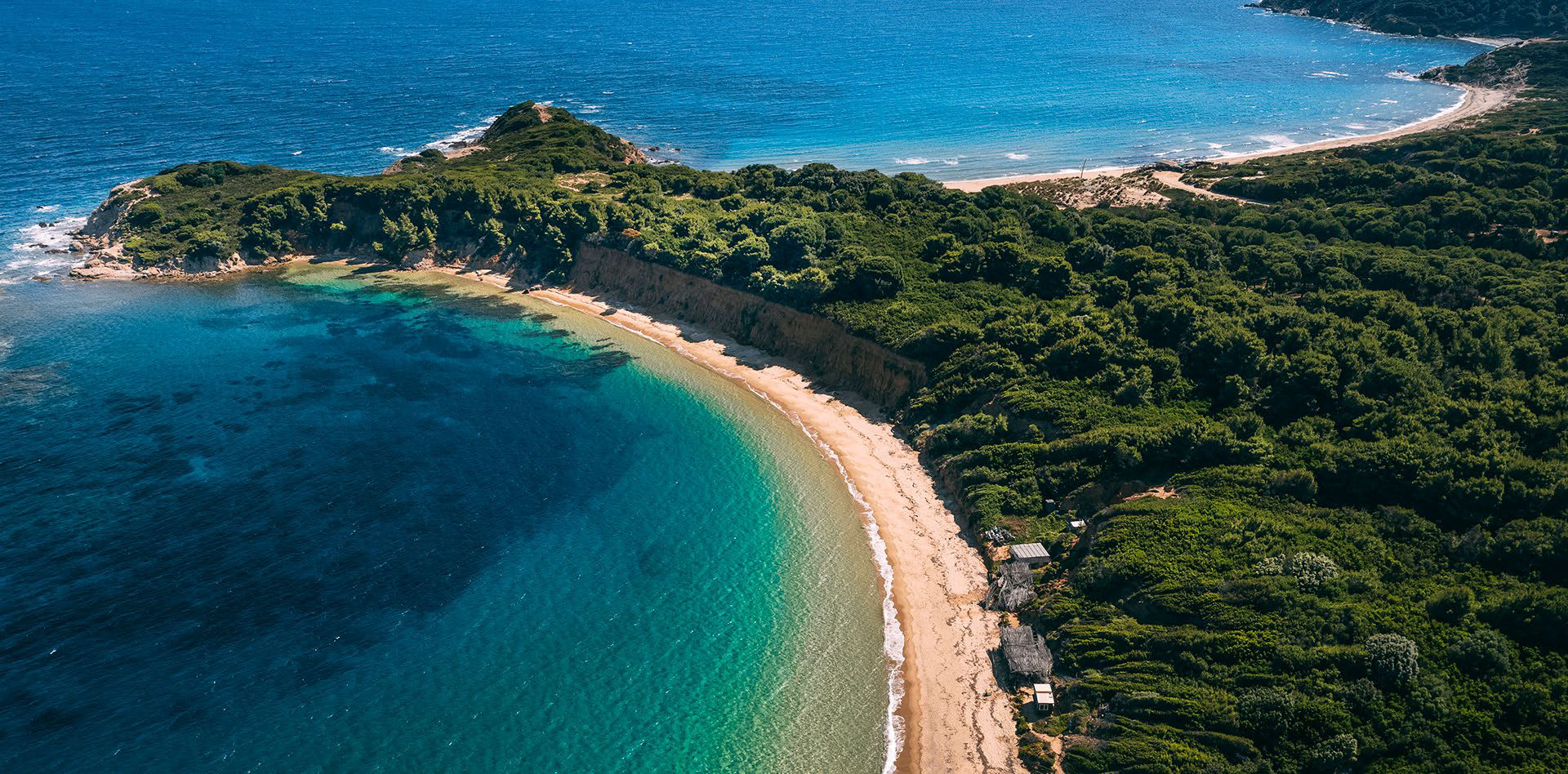 Mandraki / Xerxis' Port
Mandraki is a sandy beach with relatively deep waters on the north part of the island, away from the hustle and bustle of the south of Skiathos.

The beach is located about 15 kilometres west of the town and the 2km route to reach on foot is very impressive as it crosses the beautiful and protected Mandraki forest. Another option to access it is via an excursion boat off the port of Skiathos.