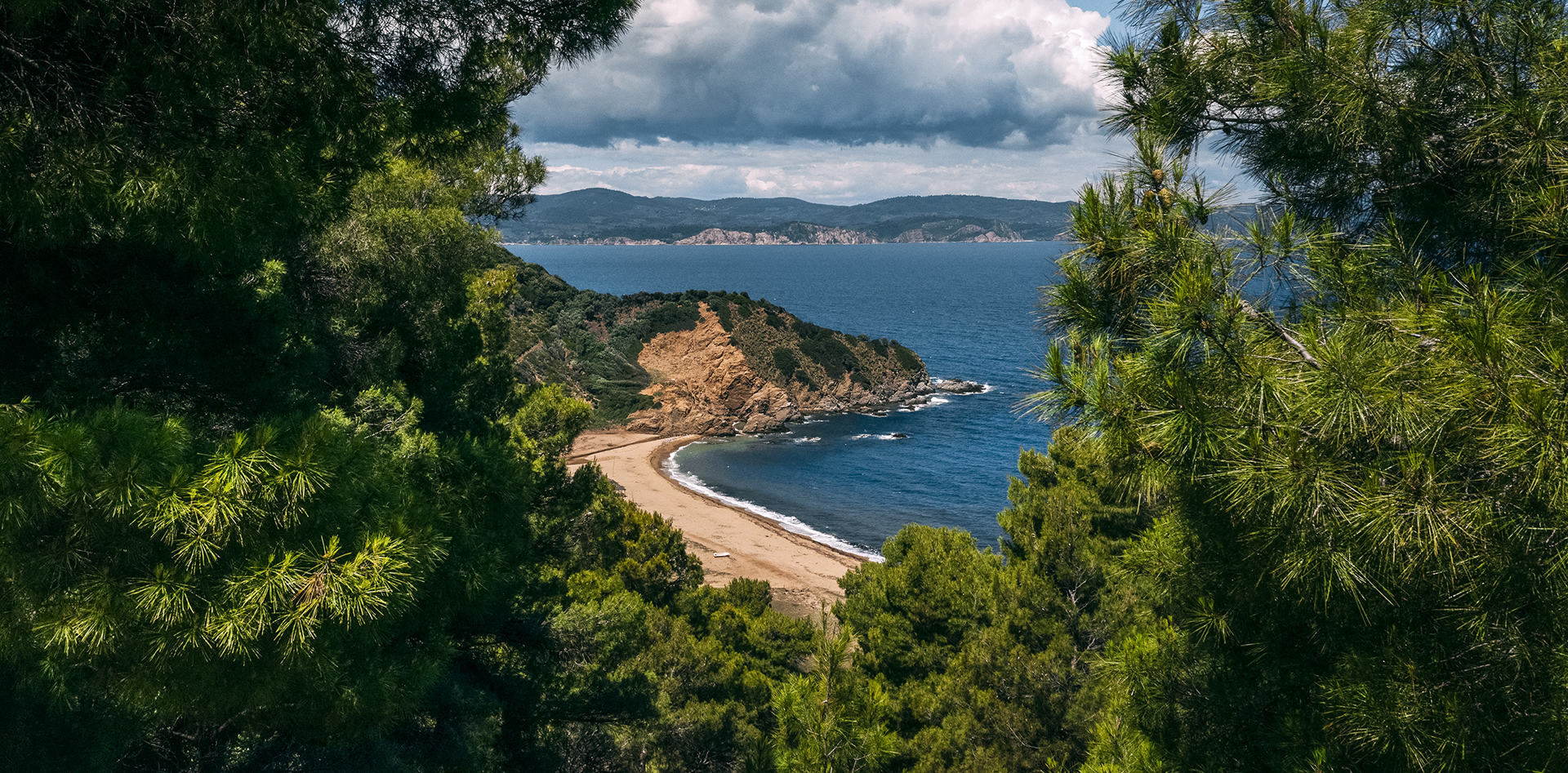 Aselinos
On the north part of the island, about 12 kilometres off the town of Skiathos, you can find Small and Big Aselinos. The beaches have an otherworldly beauty but also peacefulness as they are not very touristically developed. They have thick sand, fine
pebbles and steep blue waters and are situated in a north cove where the eye doesn't meet any land.

When there is a north wind, big waves are created. You can reach Aselinos by car,traveling partly on dirt road, or by boat.