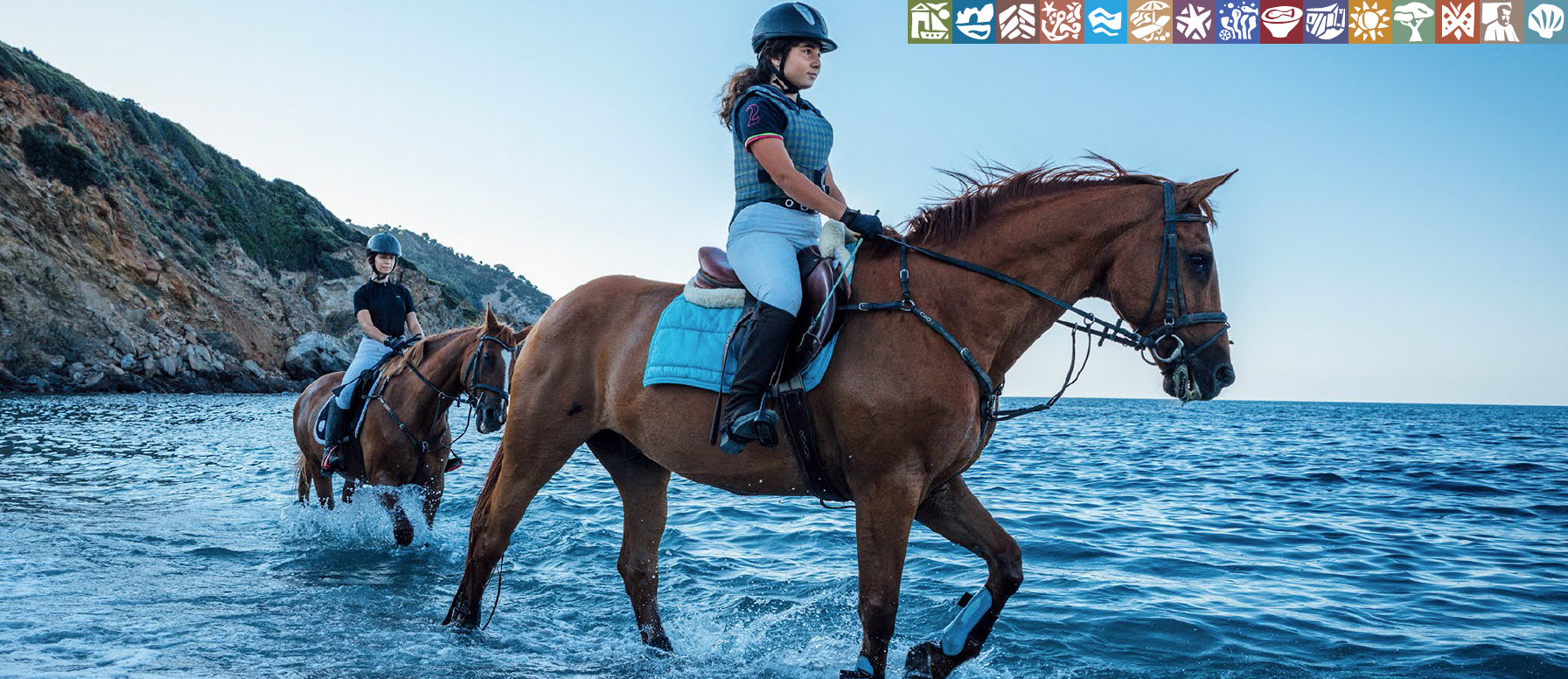 Horse Riding
Horse riding in Skiathos is very pleasant, as the island is famous for its natural beauty and verdant landscapes with breath-taking views.
Moreover, Skiathos, contrary to the rest of the Aegean islands,
has more horses than donkeys! This is due to the fact that horse
riding is a big part of Skiathian tradition, with annual equestrian
events held at the Lake of Agios Georgios for many years now.
Thus, the island couldn't escape offering horse rides!

North Sporades Athletic Horse-Riding Club boasts
contemporary amenities right next to the airport of Skiathos.
It offers competitive horse riding (obstacle jumping, agility
and endurance) but also the chance for a more relaxed horse
ride in the forest, mountain slopes and picturesque trails, for
special moments of exploration of the island's beauty in an
unusual way.