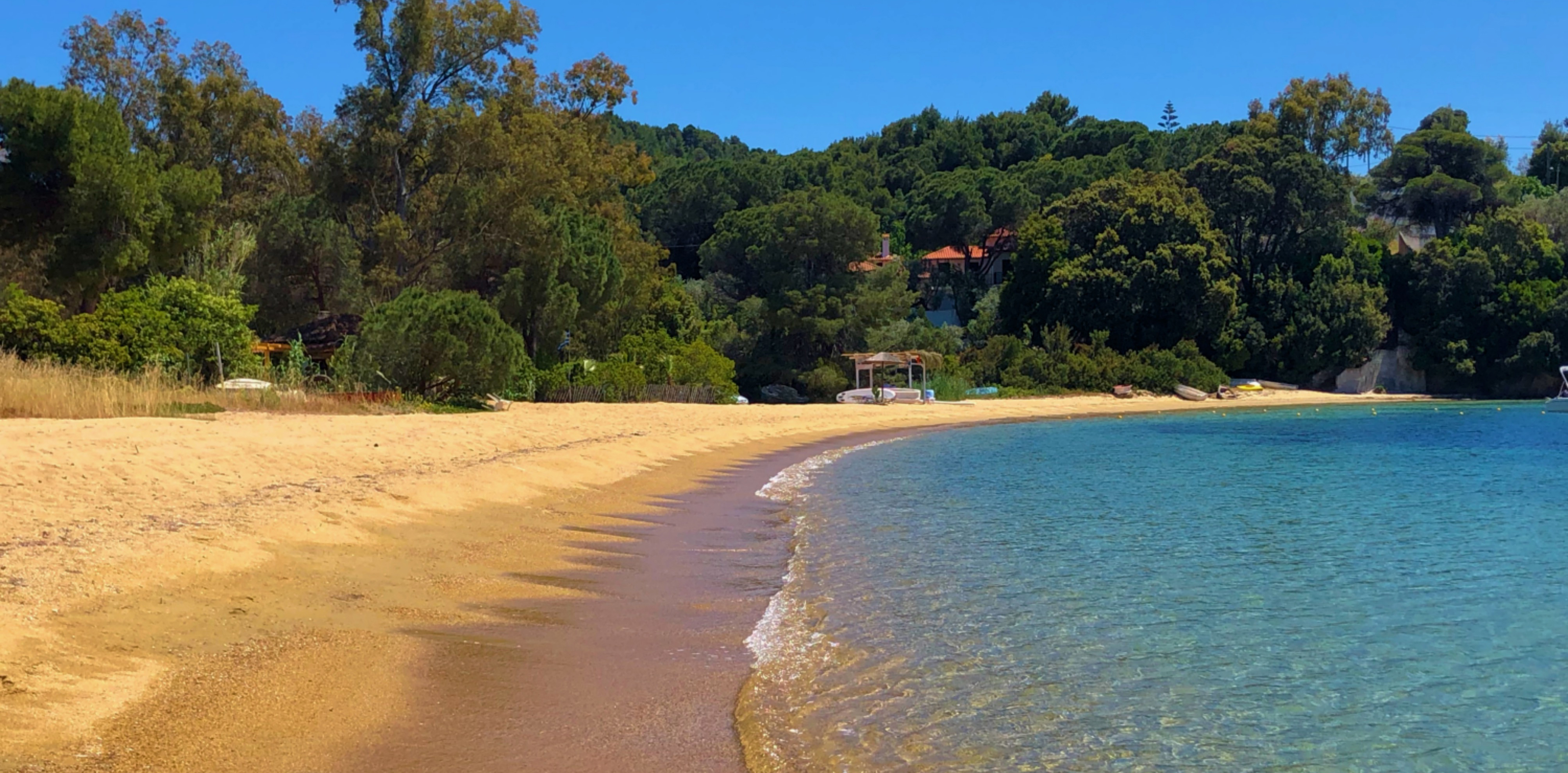 Kolios
Kolios has golden sand and calm crystal-clear waters, as it is
located on a bay. The beach is well organised with all necessary
amenities and comforts. Due to the area being a small resort,
it offers many choices in accommodation, hotels and studios
amidst a verdant scenery. Despite its beauty and popularity,
Kolios beach is a place of relaxation and peaceful vacations.

At 6 kilometres off the town of Skiathos, it has frequent bus
connections to it.