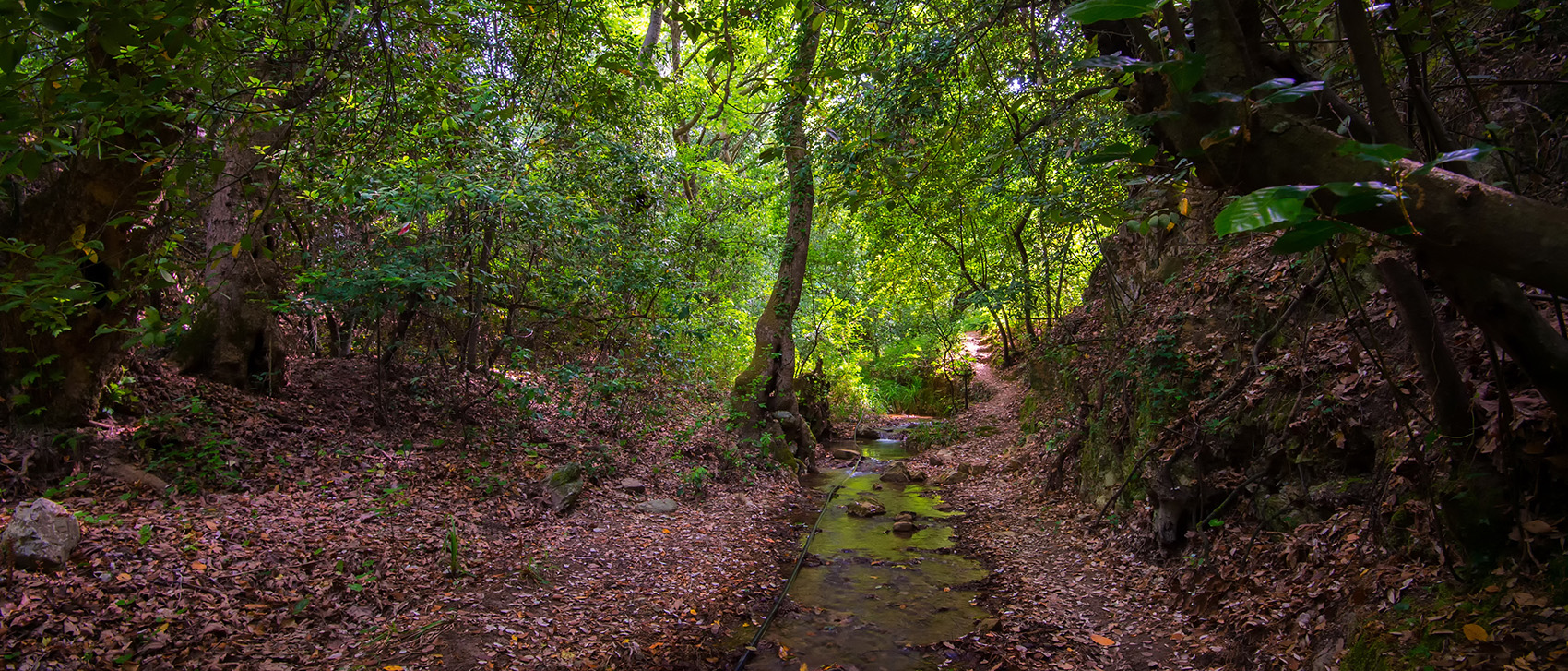 Nature
Skiathos island is one of the Landscapes of National Value in Greece and is home to remarkable beaches, rich vegetation, picturesque paths, historic monuments and traditional architecture all part of an internationally acknowledged natural environment with numerous protected areas that every visitor should get to know. More specifically:
"NATURA 2000" Areas

The EU has enacted legislation concerning the protection of
nature which was developed based on the ecological network
Natura 2000 that aims to protect endangered species.

In the municipality of Skiathos, the area "Koukounaries and
wider marine region" is part of Natura 2000 and covers an
area of 88 hectares. It is the only reserve of Koukounaries
trees on an island in the Mediterranean Sea and it includes the
Strofylia Forest and its coastal and marine area. The entire
area is defined by the road network on its north, east and
west and by the sea (up to 20 meters in depth) on its south
and half of it is considered a marine zone.
Aesthetic Forest of Skiathos

"Aesthetic forests" are forest areas of particular aesthetic,
hygienic and touristic importance that are under protection in
terms of flora, fauna and natural beauty. Since 19 ,1973 areas
in Greece have been declared "Aesthetic forests".

As for Skiathos, 3/2 of the island (about 30 km2) -all woodland
covered by Pinus halepensis, Pinus pinea (stone pines) and
evergreen broadleaf trees- have been declared an Aesthetic
Forest of outstanding natural beauty.
Areas of Outstanding Natural Beauty (AONB)

AONB are areas that stand out for their aesthetic while
preserving their natural and cultural value. 449 areas in
Greece have been declared AONB. Usually, AONB include
traditional settlements and archaeological or historic sites.
The criteria based on which an area can be awarded AONB
status have to do with natural and ecological characteristics as
well as manmade ones such as the existence of monuments,
traditional character etc. Other criteria could be timelessness,
feeling of escape or seclusion, being in touch with nature etc.

There are two AONB on the island of Skiathos: Koukounaries
Bay and the Monastery of Evangelistria.
Small Islandy Wetlands

Skiathos is home to three areas that have been declared as
wetlands that merit absolute protection: Vromolimnos (1,9
hectares), Platanias (3 hectares) and Tsougkrias the spectacular
islet across the old port of Skiathos.
Wildlife Refuges
Wildlife Refuges

Wildlife Refuges are "natural (land, wetland or marine) areas
of particular importance as they are significant areas of
development of wild flora or natural reserves for reproduction,
nutrition and wintering of wild fauna or significant marine
habitats". The island of Skiathos has two areas that have been
declared Wildlife Refuges: Kechria (172 HA) and Koukounaries
(16 HA).
Surrounding Islets

Many uninhabited islets on the east of Skiathos are part of its
Municipality: the rock islands Aspronisi, Tsougkriaki, Maragkos
and Arkos (with a taverna much loved by the locals) known
for their unspoilt nature and beautiful beaches while in Repi
islet there is a lighthouse built in 1914. The lighthouse is being
restored as it is listed as a Cultural Heritage Site by the Ministry
of Culture.

Without a doubt the most famous and biggest island (1.14
km2) is Tsougkrias, a protected wetland and an important bird
reserve. Tsougkrias looks exotic to the visitor as it seems like
an undiscovered, pristine island with thick vegetation and pine
trees and enchanting seas with golden sand, making it a very
popular destination during the summer months.