Epiphanios–Stefanos Dimitriadis

Epiphanios Dimitriadis is an important agent of the Greek
Enlightenment. He was born in Skiathos in 1760 and was part
of a noble family. He began his studies in Skiathos and then
Pelion, Istanbul and Danube countries amongst others.

He started working in Bucharest for the ruler Nicholas
Mavrogenes along with Rigas Feraios, thus the two men
became close colleagues and friends. Naturally, spending so
much time with such a fiery personality as Feraios, deeply
affected Dimitriadis' already restless spirit.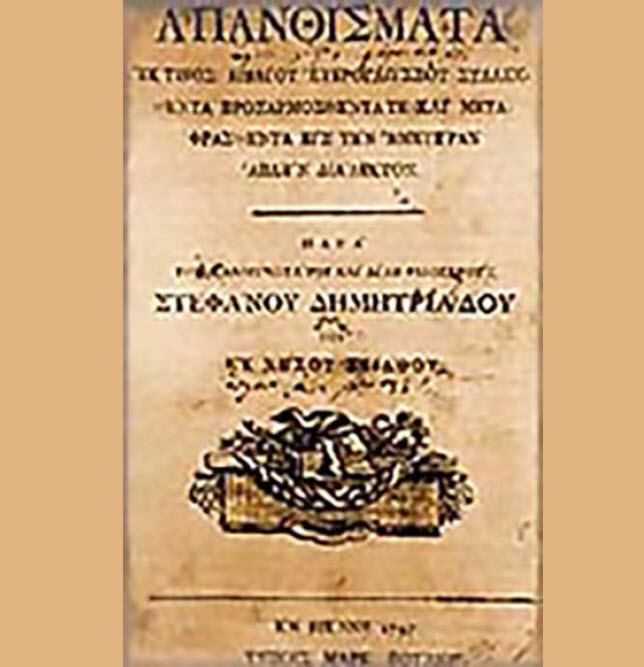 He was a very productive writer and he practiced every genre of prose and poetry. Out of his many works, he published only two. He wrote fluently in ancient and modern Greek and he knew French and Italian as well. Moreover, he was well versed in history and philosophy.
His educative sermons, fuelled by his knowledge of the Greek language, history and civilisation as well as his fervent patriotism, drove the enslaved Greek people forward.