Alexandros Papadiamantis

The "prose poet" according to Kostis Palamas, is among the
most important literary figures of modern Greece.

Alexandros Papadiamantis was born in Skiathos on the 4th of
March 1851, the son of Adamantios Emmanouil, a priest and
Aggeliki née Moraitidi, of noble decent.

He first went to school in his island but had to continue his
education when he was 14 in Skopelos, as there was no such
option in Skiathos at the time. His high school years where
challenging, mostly because of his family's poverty, but he
managed to study in Chalkida. He then continued his studies
in Piraeus but he didn't complete them and he returned to
Skiathos.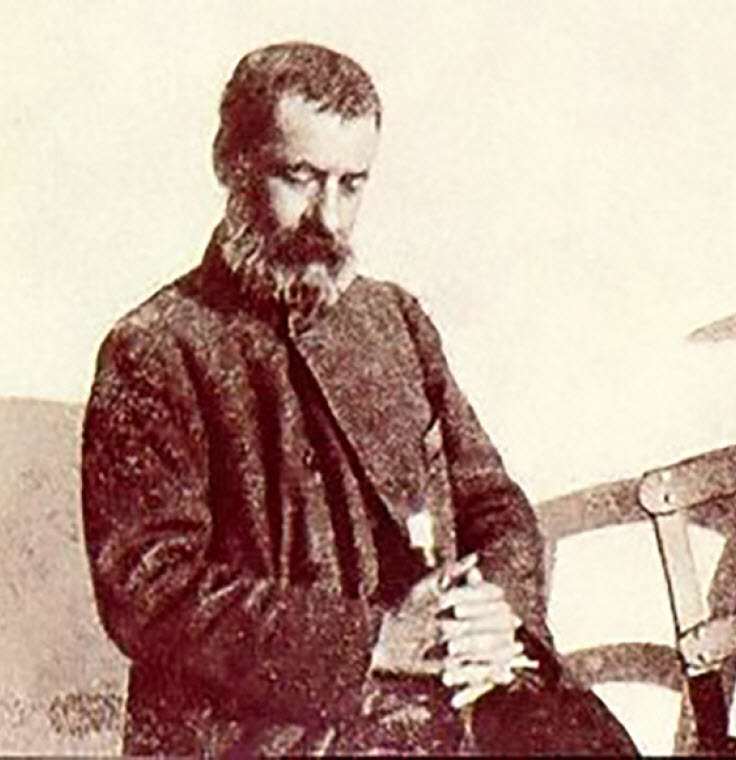 In 1872, he visited the Holy Mount Athos where he stayed for 8 months as a novitiate. Deeming himself unworthy of this holy cause, he returned to Athens in 1873 to continue his studies in the School of Philosophy of the University of Athens. He never completed his studies, due to financial difficulties, something that upset his father who expected his son to return to the island as a professor, so he could support his 4 sisters. Three of these sisters remained unmarried and devoted themselves to him when he was having a hard time -such as when he was seeking refuge in Skiathos, after being disappointed from the life in Athens. However, because of his dire financial situation, he was soon forced to go back to Athens.
In 1879, he published the novel "The Emigrant" on a newspaper, in 1880, he composes his first lyric poem dedicated to his mother and in 1882, he starts publishing his novel "The Merchants of Nations" on a newspaper, while at the same time he begins work as a translator of French and English literature. In 1884, he starts publishing his novel "The Gypsy Girl" on the newspaper "Acropolis", where he becomes employed as regular contributor from 1892 to 1897.
From 1902 and for two years, he lives in Skiathos where he publishes "The Murderess". On the 13th of March 1908, Parnassos Literary Society celebrated his silver jubilee in Athens under princess Marie Bonaparte's protection. Immediately after that, Papadiamantis returned to Skiathos where he stayed until his death by pneumonia on the 3rd of January 1911. His funeral was held on the same day and the eulogy was delivered by G. Rigas. In 1912, Marie Bonaparte visited his grave and in 1925 his bust by Th. Thomopoulos, a prominent sculptor, was revealed.
At the root of his extensive publications is his deep love for his hometown, God and people. 176 short stories focused mainly on Skiathos, its Kastro and monasteries and Athens. His sources of inspiration where the sea, nature and the monuments as well as the simple folk of Skiathos. Papadiamantis was an exceptional student of human psychology and the mores of his time. With his unrivalled and full of lyricism pen, he undoubtedly composed the most prominent ethography works of modern Greece. Subsequently, his name reminds us of his island, while at the same time upon hearing the word "Skiathos" we cannot but think of this great author, who left an ineffaceable mark on his island the same way that his island left its mark on his works.
Hundreds of articles, studies, features and dissertations have been dedicated to his work. He is therefore justifiably considered the top Greek ethography novelist, an expert in the human psyche. His work, internationally recognised, has been affected by the great Russian literature of his time, mainly Dostoyevsky. Nowadays, his stories and a few of his novels are continually published and reprinted, with great publishing success. Also, a lot of his works, like "The Murderess" have been transferred to the cinemas and tv (such as "the Gypsy Girl" and "the Merchants of Nations").