Bourtzi

Bourtzi is a small peninsula that splits the port of Skiathos
in two: into the old port and the new one. It was a fortress
built during the Venetian Rule by the Ghisi brothers who took
over the island in 1207, after the fall of Constantinople to the
Crusaders.

It was surrounded by ramparts and crenelations and there
was a round tower on each side of the gate. In addition, the
fortress had a tank and a chapel dedicated to Saint George,
protector of the Venetians, probably built as well by the Ghisi
brothers. The fortress was destroyed in 1660 when the island
was occupied by the Venetian admiral Francesco Morosini.
There are few remnants of the old fortress so the height that
the surrounding wall used to have cannot be determined.

In 1823, with the help of the dilapidated crenelations, the
inhabitants of the island, both local and refugees, managed to
drive the Pasha back.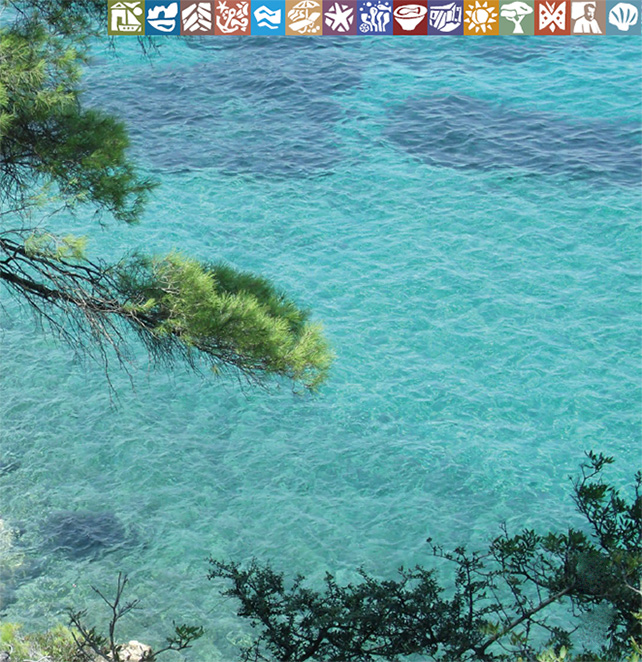 After the liberation, Bourtzi became the place where the first quarantine area of the island was established. In 1906, in the centre of the peninsula, a primary school was built with the endowment of Andreas Syngros. Since 1925, the bust of Alexandros Papadiamantis can be found at the entrance of Bourtzi.
Nowadays, Bourtzi is a beautiful space of leisure, filled with pine trees, breezy even on the hottest of days and with a spectacular view. What was once a primary school, has now been turned into a cultural centre housing the Skiathos' Maritime and Cultural Tradition Museum and a marvellous open-air theatre.