Profitis Elias (The Church Of The Prophet Elijah)

Under Karaflitzanaka, the tallest summit of the island, north
of the town of Skiathos at an altitude of 300 meters, we
find the church of Profitis Elias, or "Ai-Liàs" as the locals and
Papadiamantis refer to it.

The structure has seen a series of renovations that altered
its original form. There is nothing to prove the existence
of sculptures or paintings in its decoration. Regarding its
construction year, the church was in its second construction
phase in 1758, without ruling out that it was a building of the
byzantine era.

Nowadays, a vigil is held on the eve of the Prophet's
commemoration day (20th of July). Its spring is also a point of
reference for the locals as they use it quite often to satisfy their
needs in potable water.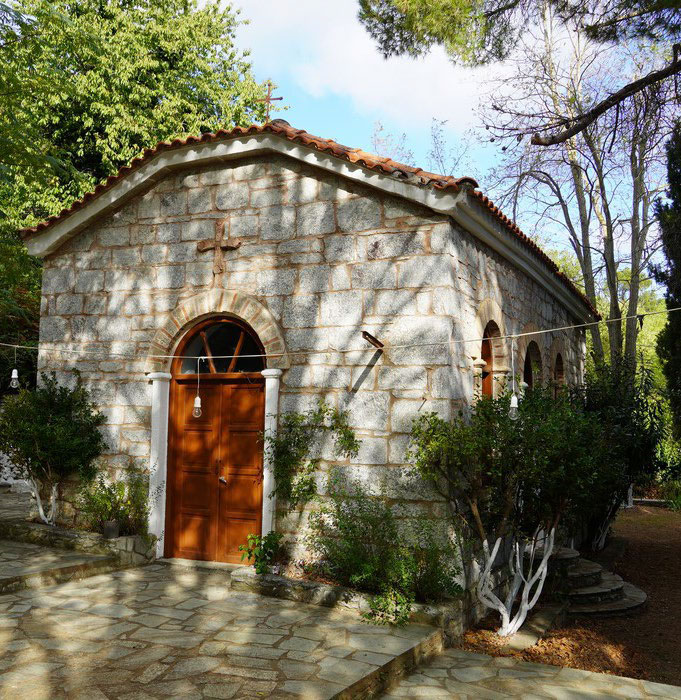 Next to the spring, there is a little chapel, Saint Elisha, built on the 16th century. It used to operate as the "old" Prophet Elijah but it changed its name after the renovation of 1987.