Agios Ioannis Krifos - Paschalay (Saint John Concealed)

The church of Ai Giannis Krifos is located 3 kilometres west of the
town of Skiathos, on the creek of Acheelà and celebrated on the
day of finding the Holy Skull of Agios Ioannis Prodromos. Today,
the only thing to be found there is a church and a cell. The name
"Krifos" was given to the church because of its location, in a thick
forest with tall pine trees which made the church visible just a few
steps before you reach it. "Paschalay", its other attribute, because
that was the name of the family under the care of which the
church was re-constructed after the desertion of the monastery
during the era of the Regency Council.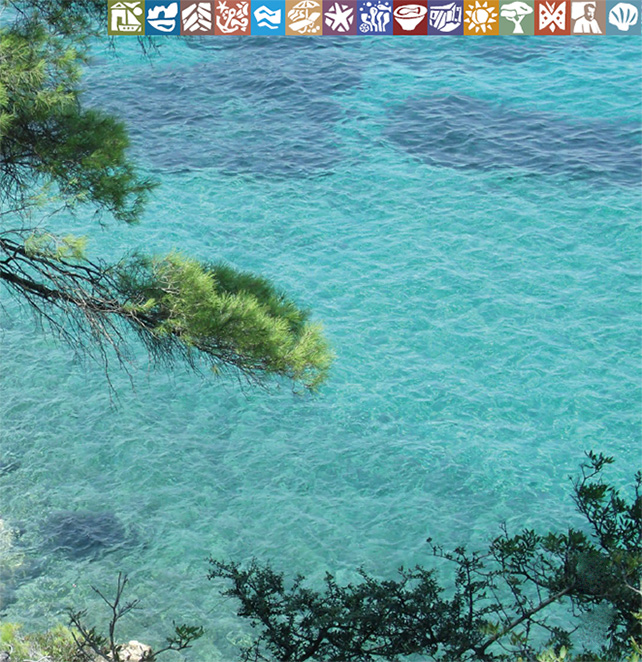 The current structure was built by Th. Paschalis in 1905 on the foundations of the catholicon of 1726. There is no internal or external decoration. The inscriptions found in churches and catholicons of monasteries of Skiathos of the same time use simple language and customary content. The inscription of Agios Ioannis Krifos however -based on which the year of construction of the catholicon can be identified- is using linguistic elements that could potentially denote an early appearance of the new humanitarian culture that was set to prevail half a century later in Pelion with the Greek Renaissance.
A patriarchal letter of 1809 informs us that the church intermittently functioned as a "krifo scholió" (secret school) until 1841.