Holy Monastery of Agios Charalambos

The abandoned Monastery of Agios Charalambos in on
the north side 5 kilometres off Skiathos town, on the area
"Kakorema" at an altitude of 300 metres. On the road
of Profitis Ilias Church, there is a sign leading up to the
Monastery, however the road past the sign is a dirt one.

It's one of the oldest Monasteries of the island that was home
to a small number of monks, without any special structures
and cut-off from the settlements of Skiathos (Kastro, new
town). The buildings must have been constructed during the
Turkish rule, potentially around the 18th century, with some
sections possibly being even older than that. Their forms and
construction are very simple. Some documents prove that the
Monastery and its catholicon were there before 1809. There is
not interior or exterior decoration or any traces to point to an
existence of such at any point.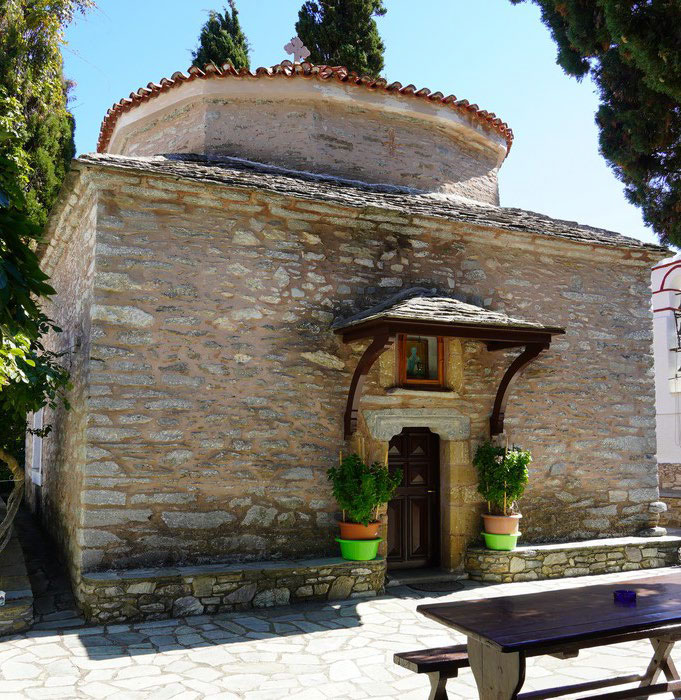 The writer Alexandros Moraitidis, first cousin of Papadiamantis, spent the last period of his life as a monk in the Monastery of Agios Charalambos. Nowadays, the Monastery is in an excellent condition and one of the must-see places of Skiathos.