Zisis Oikonomou

He was born in Skiathos on April 25th, 1911, where he spent
his childhood. His father, John, was a captain and he passed
away when Zisis was 10 years old.

Zisis Oikonomou is placed in the interwar generation of
Greek poets. His poetry covers a wide thematic and stylistic
range. His debut in literature was in 1930 through some
verses published in the "Nea Genia" magazine and in 1934 he
published his first collection of poems. From a young age, he
easily learned foreign languages (he spoke 10) and he dealt
with multidisciplinary, cross-cultural, cross-class and crosspolitical
issues. He loved to travel and he has published some
of his impressions in magazines and newspapers, not always
under his own name.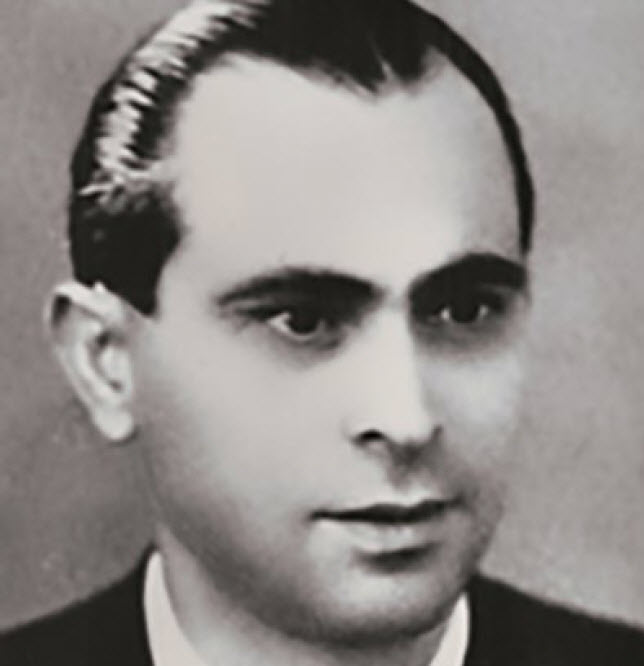 During the time of the German occupation of Greece, he and his wife Eugenia née Deligianni lived on a small boat, with which they were travelling to the Greek islands. This suspicious behavior on their part led to them being interrogated by Italians, Germans and even Greeks, but their multilingualism, candour and bravery aided their rescue.
From the middle of the '50s until 1976, he ceased all publishing and he turned to studies in the fields of linguistics, sociology and politics as well as the theatre. In 1977, he was awarded the Poetry Prize of the Academy of Athens as recognition of his poetry and particularly the book "Cloudless Silence". In 1995, he received the State Prize of Poetry for the entirety of his work and especially his book titled "Chronicle of the New Order for the New Age"
While he lived in Athens, he was friendly with people of all classes and professions. He returned to his birthplace, Skiathos, when he was much older and there he passed away on the 5
th
of August 2005. He bequeathed the house where his was born amongst other things to the Municipality of Skiathos for cultural use.